Insight
Discover the power of EnerScale circular platform
What you can achieve with EnerScale
Analytics indicators
We reduce your burden to compile and tabulate data in spreadsheet and data warehouse software. By simply inputting your data and uploading your file to our cloud-based platform, you will gain access to more than 15 data analytics and evaluation results such as reusability/recyclability and system grading of your solar PV panels in use.
Data analytics/evaluation/forecasting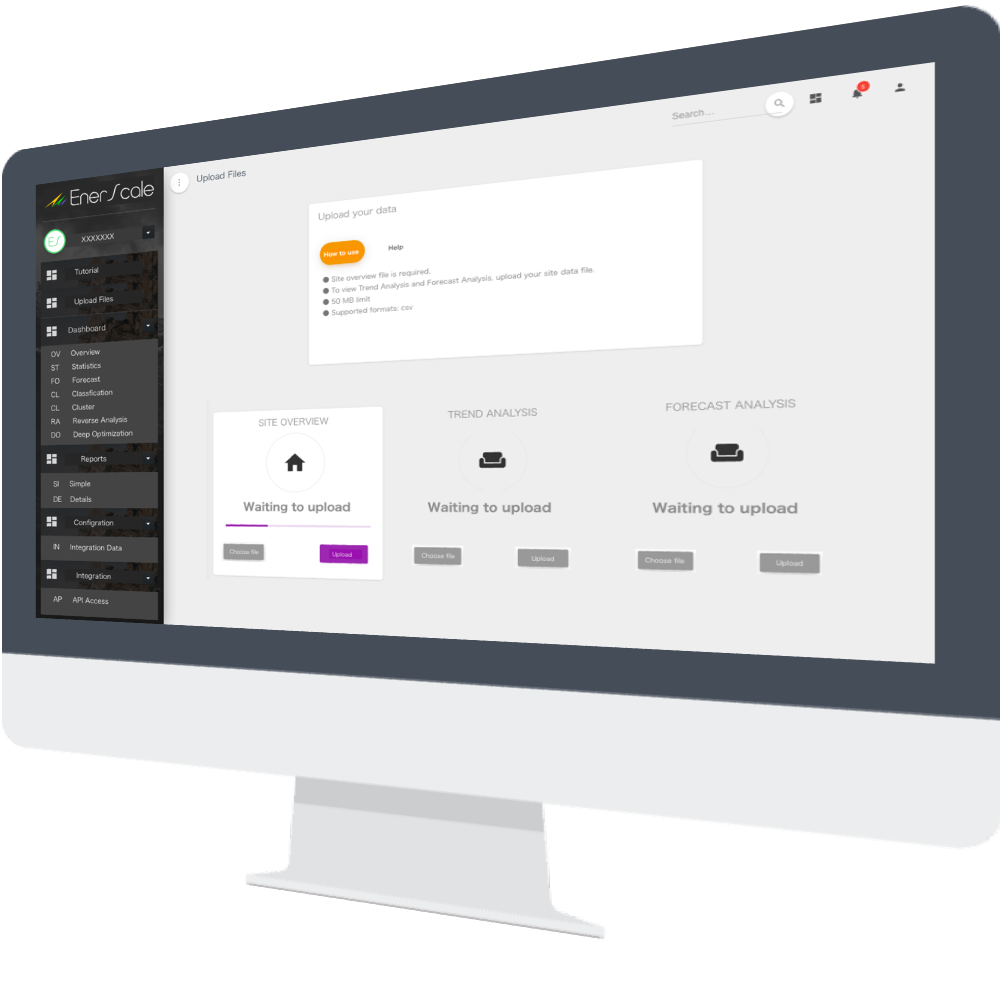 Extensive Data Sources
You only need to prepare metadata and basic data obtained from your solar energy systems. We have over 30 external data sources available, thereby lessening your workload to search for, gather and organize additional data sources. In addition, we can customize our analytics based on your existing data sources.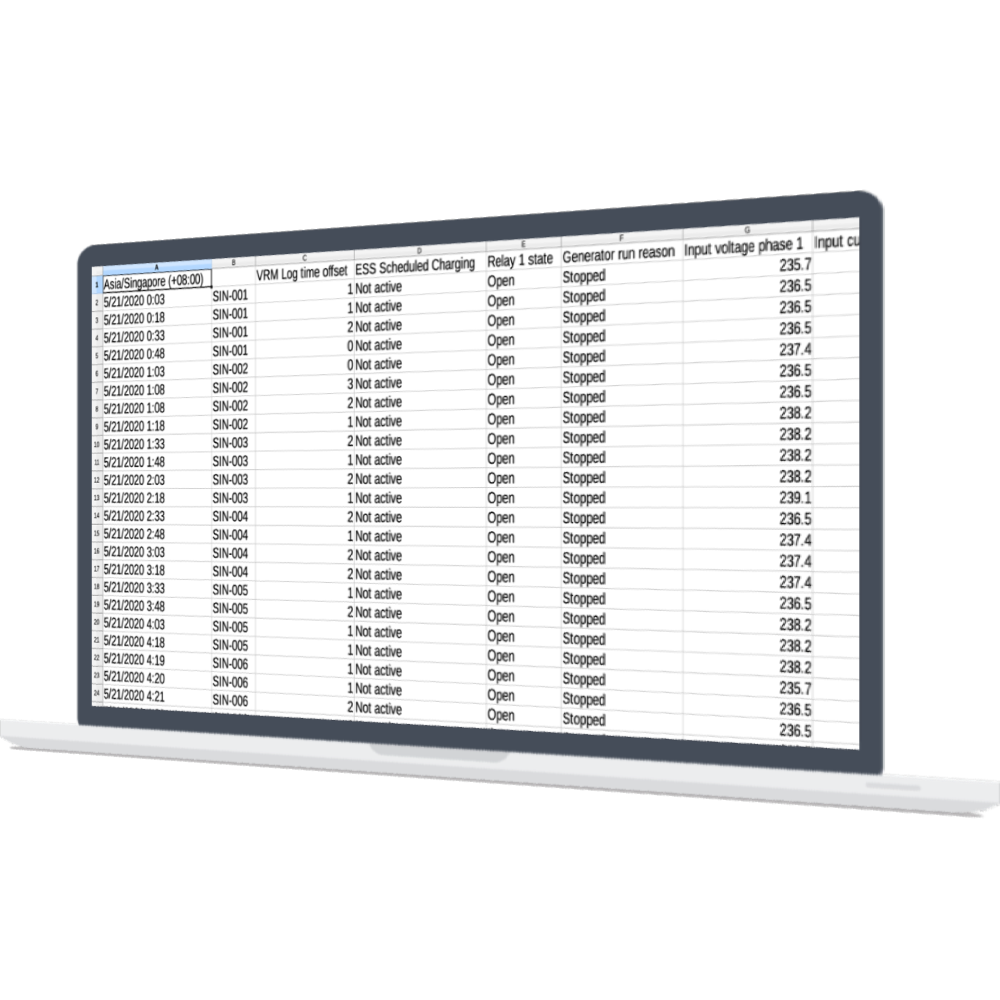 Simultaneous Data Processing
Using EnerScale, you can analyze multiple solar energy systems simultaneously. This simultaneous analysis enables you to pre-assess the reusability/recyclability of your solar PV panels and conduct grade evaluation in high volume. The more data you upload, the more it will help improve the analytics results.
Improved data analytics accuracy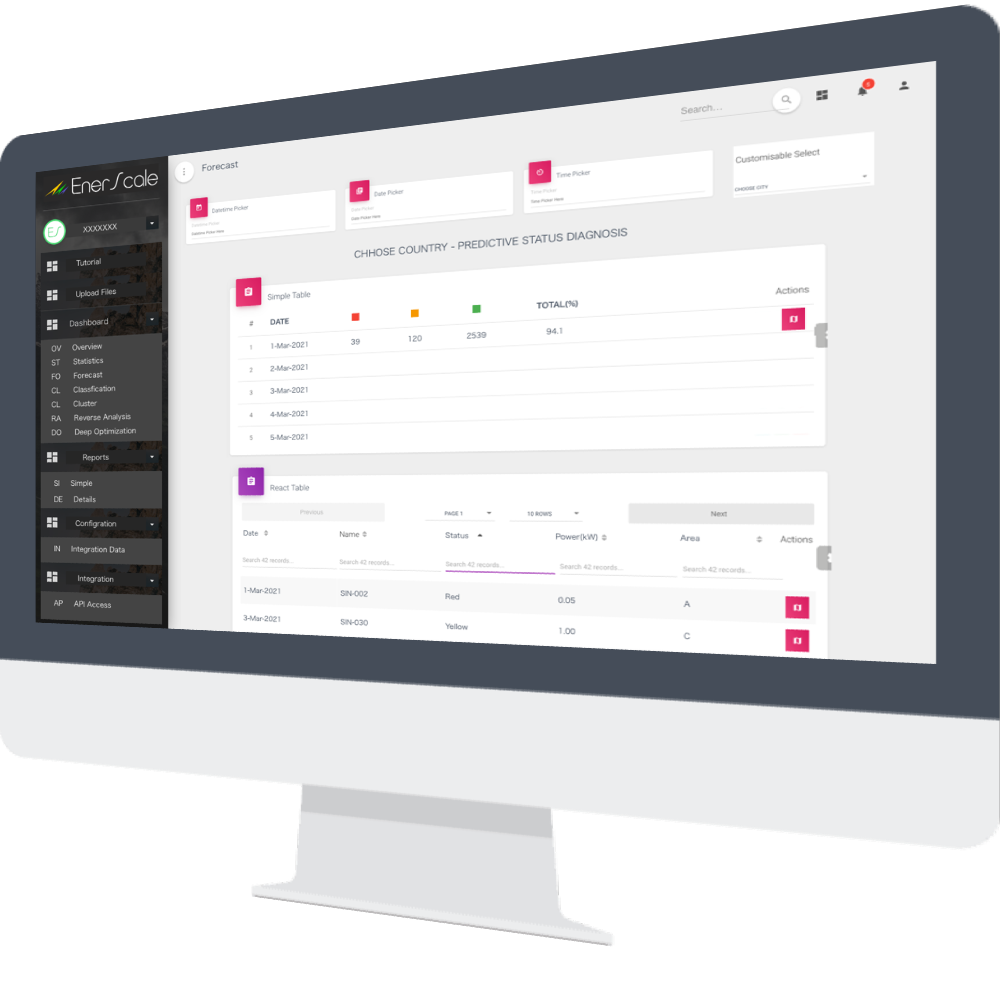 Extensive List of Countries
In order to conduct multi-region data analysis, you need to prepare external data sources per country - which requires a significant amount of time and effort. EnerScale has established a scheme to overcome data challenges and to cover an extensive list of countries.
Overcoming data challenges

Country specific solutions