Singapore, Sept. 28, 2022 - EnerScale, a Singapore-based data-driven B2B circular economy platform for solar PV panels, today announced its expansion of Proof-of-Concept (PoC) to Japan, one of the largest countries expected to face looming solar panel waste challenges in the coming decades.
The B2B platform helps companies pre-assess a product's end-of-life options, for example, whether a solar panel can be reused or needs to be recycled. This will be achieved by analyzing solar panels early in the operational phase — by visualizing data of active solar panels and analyzing the condition of solar panels and their degradation levels using solar production data and metadata.
EnerScale chose Japan as one of its PoC locations due to its market size. According to the New Energy and Industrial Technology Development Organization (NEDO), Japan's solar PV waste will peak between 2035 and 2037, amounting to an estimated 170,000-280,000 tons annually1 . In addition, the International Renewable Energy Agency (IRENA) estimates that Japan will be the third largest contributor of solar PV waste in 2030, 2040 and 20502.
Through this PoC in Japan, EnerScale aims to create a twofold structure: (1) a structure for solar operators, solar brokers specialized in buying and selling of used solar panels and recycling firms to transact in the Japanese market; and (2) a structure for those companies to transact or collaborate with EnerScale's alliance network of over 50 companies and Singapore's academic/research institutions.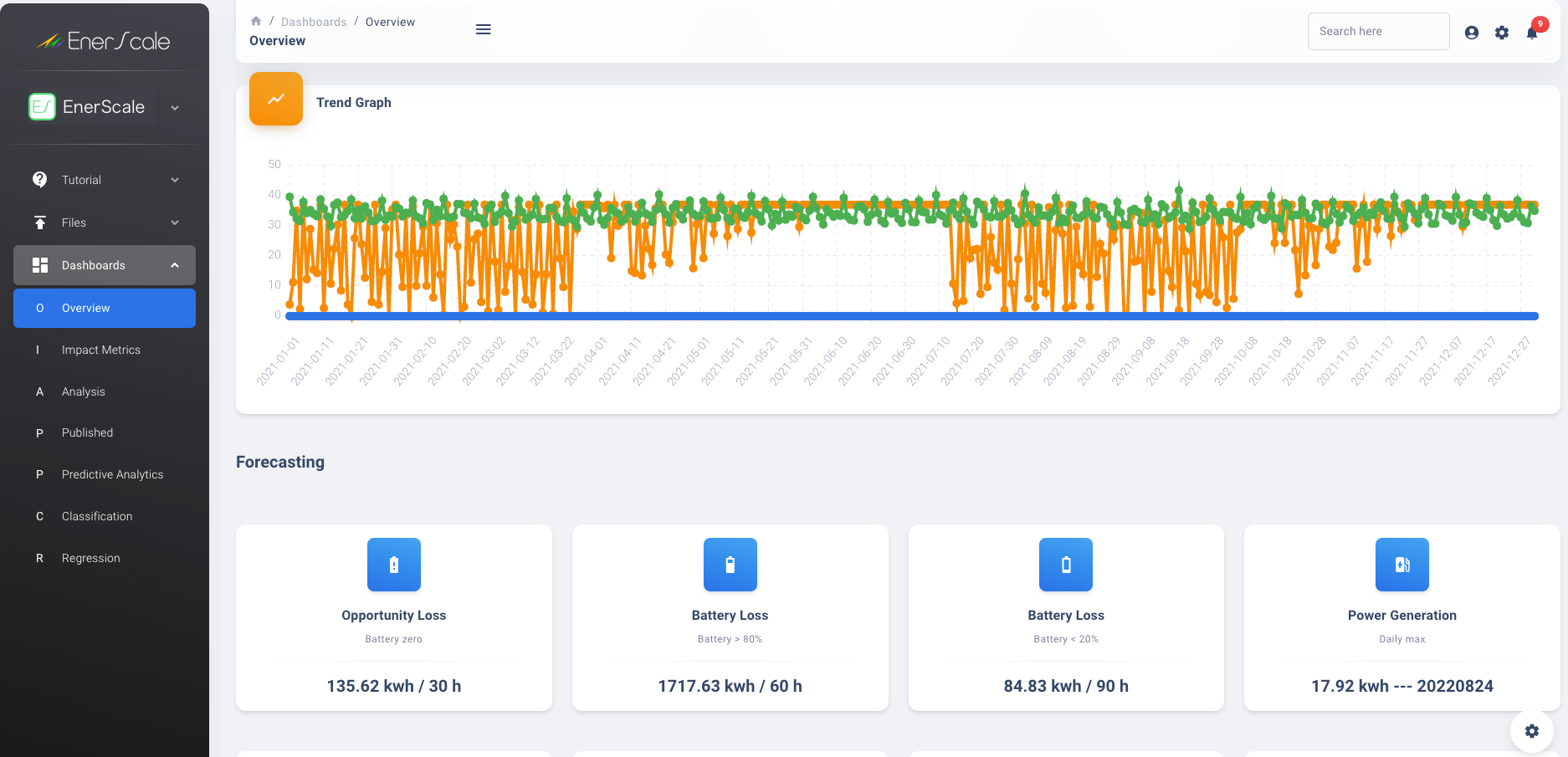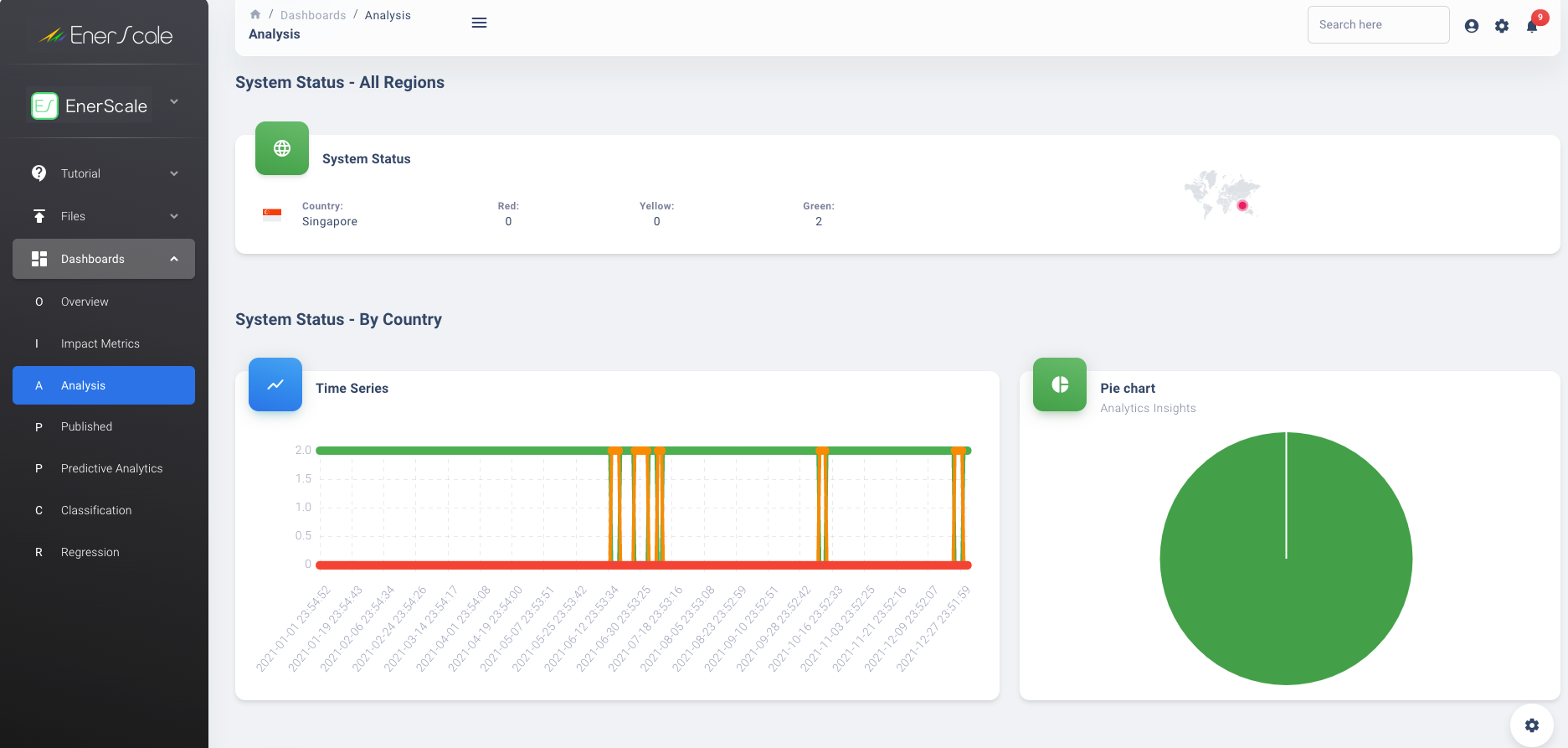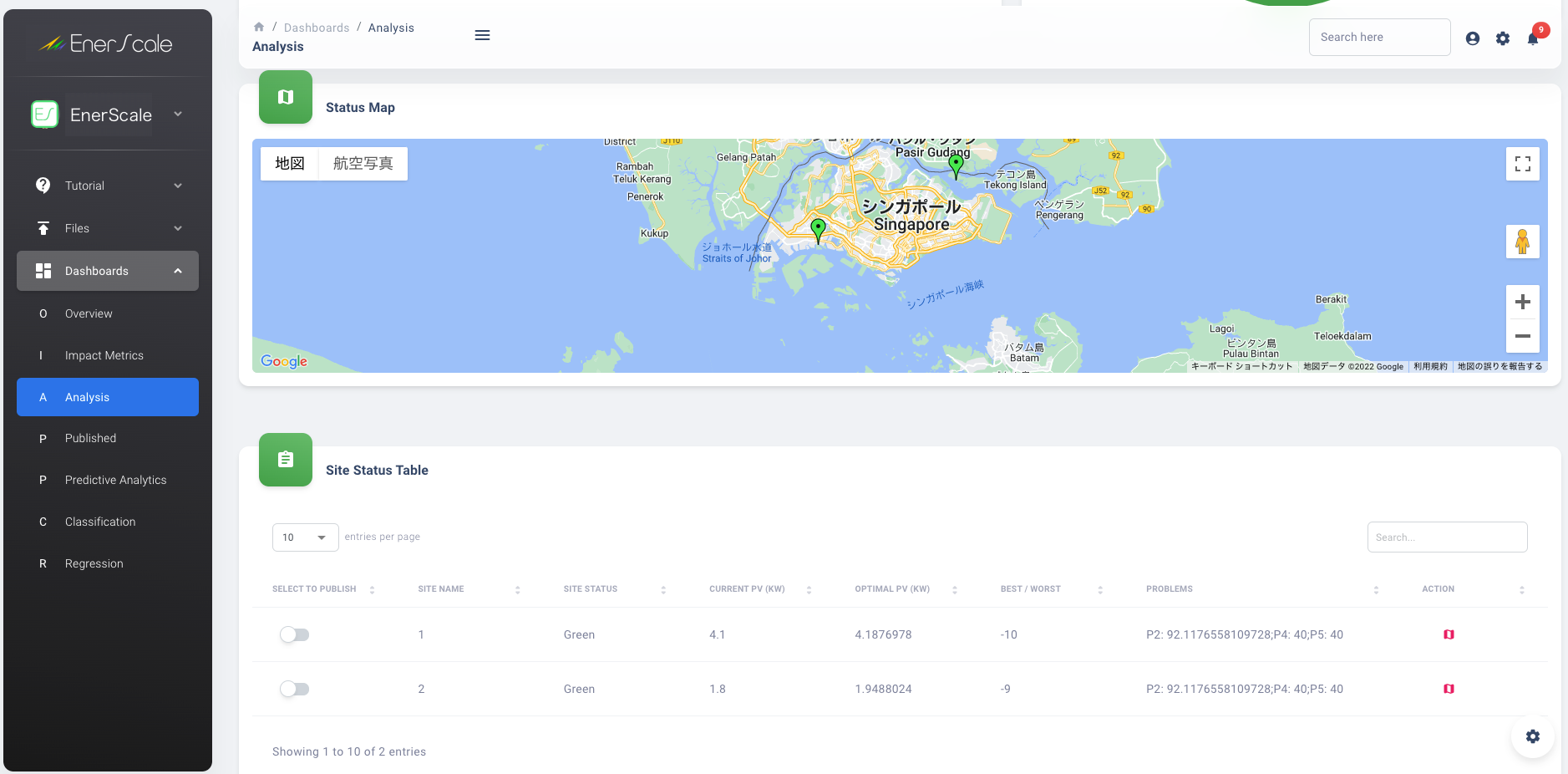 [Background]
The world needs to step up its efforts to shift to renewable energy to combat climate change. According to IRENA, in order to keep the 1.5 degrees Celsius target alive, the global solar PV installed capacity would have to reach more than 14,000 GW by 20503 . Furthermore, there are still nearly 2 billion people in the world today without access to reliable electricity. Particularly in the developing world, affordable renewable energy sources could play a major role. On the other hand, IRENA and IEA-PVPS predict that cumulative solar PV waste will reach 78 million metric tonnes globally by 20504. To avoid the mass disposal of solar panels, it is urgent to establish a solar reuse and recycling market. One of the challenges the solar energy industry faces today is that reuse and recycling of solar panels is time-, resource- and finance-intensive since used solar panels need to be discovered, collected and sorted. For reuse, panels need to be repaired and tested according to industry safety standards. Because of these burdens and complicated processes, an overwhelming number of solar panels, even those with a remaining lifetime, end up in landfills. EnerScale envisions significantly improving the flow of the solar panel reuse and recycling market by visualizing, analyzing and evaluating active solar panels before they reach their end-of-life phase. EnerScale strives to create a global and transparent circular economy for the solar energy industry to make their renewable energy efforts more sustainable.
[What EnerScale Can Achieve]
Utilizing AI and data mining technology, EnerScale is building algorithms to enable companies to assess the condition of solar panels from power data. The B2B platform also helps companies systematically evaluate, identify and sort solar panels operating in different countries and environments by integrating external data sources, including meteorological and geographical data. EnerScale thus allows them to pre-assess end-of-life options for their solar panels so they can determine whether a solar panel can be reused or should be recycled. During the current beta phase, EnerScale is offering extended support to its partners, such as data processing support and customization of data analytics.
EnerScale expects to release the following features in future version updates:
Transaction function for solar operators and solar brokers/recycling firms (including cross-border transactions)
Quality prediction of active solar panels based on country and geographical data
Product end-of-life prediction (reuse or recycling)
[Contact information]
For partnerships and other inquiries (Business Development): biz@enerscale.co
For media inquiries (PR): press@enerscale.co